A Note from Rabbi Creditor:
The Pace of Life &

Pesach!
22 Adar, 5770

March 7, 201

0

Dear Chevreh,

Ironically, I've meant for over a week to write a piece about the incredible recent pace of Netivot Shalom's communal life -

but I haven't been able to find the time.


 


During the past three weeks:

we've held programs on Jewish Turkish Cuisine, Jewish Genetics, and Israeli Cooking; we've shared our Chevra Kadisha's annual meeting, Jazz Band rehearsal, and classes on Halacha, Hebrew, Heschel, Talmud and Maimonides.  We've endured a

staggering

number of losses, both in our shul community and in our extended families.  We've shared funerals, shiva minyanim and memorial services.  Purim at CNS was an experience of ecstatic silliness and ritual memory, fun and meaningful moments for every generation.  The Greening Committee has updated our commitments to environmental practice, we hosted the Israeli "Playback Theater" and the final Zohar class by with Danny Matt.  Shabbat mornings found us celebrating two spectacular B'not Mitzvah and the first meeting of our new "Hava Narisha" minyan.  The just-published Newsletter offered a diverse series of articles and reflections on our shul's relationship with Israel at large and the Masorti Movement in particular.  And the preceding list of events doesn't include regularly-occurring meetings, Hebrew School/Preschool activities, Morning Minyanim, and the other myriad encounters that simply course through the veins of individual meetings and group experiences. 

Gevalt!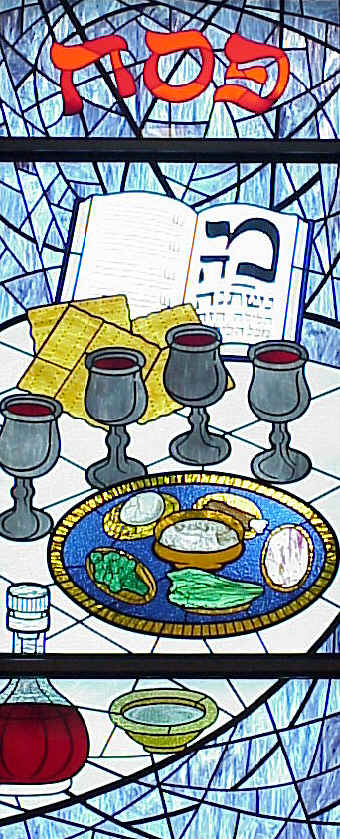 And

there are only a few weeks before Pesach!

  Get ready for these Pesach opportunities:  a "

Pesach How-To

" class on March 10 at 7:30pm, a

Kids' and Parents' Seder

5:30-7pm on March 30th co-led by Janet Harris and me, as well as our

Congregational Second Seder

that same day at 7pm led by Rabbi Bochner.  The "

Sale of Chametz

" email will go out via email this week, as will the updated "

CNS Pesach Guide

."  Both will be available in hard copy outside the CNS office.  Please also see the ShefaNetwork Pesach page for great online Pesach resources!



Do you have room at your seder table for guests? 

OR

Are you someone who would like an invitation to a seder?  Please contact Robin Braverman at 925-979-1998 or email her at rivkah48@sbcglobal.net for seder-matching.  The sooner we know who has room at a seder table and who would like an invitation, the easier it will be to match people up.
 


Chevreh, our community defies description.  We are pulsing with energy.

  In moments of loss, we are there to hold each other, comfort each other.  In celebrations, we dance and sing with abandon.  The pace of life is likely not going to get simpler.  Nor should we wish it otherwise.  With the complexity of being a dynamic spiritual home comes burden and blessing.
 
May these days leading up to Pesach find our journey to freedom infused with new and strengthened relationships, deep learning, comfort and celebration.
 
Shavuah Tov,
Rabbi Creditor