ShefaJournal 5770:1 - "The Relationship Between Conservative Judaism and the Conservative Movement" http://tiny.cc/sj5770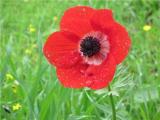 It's Happening at the... 
HANNATON       Educational and Spiritual Center
January 2010, Shvat 5770
Volume 1, Issue 1
Welcome
Welcome to the first e-newsletter from the Hannaton Educational and Spiritual Center.  We have been busy during the past few months hosting groups, making light renovations,  and planning for exciting upcoming retreats and future programming.  We look forward to continue updating you on such activities.  Our vision is that the Hannaton Educational and Spiritual Center will be recognized and respected as a meaningful and essential link the in the chain of Jewish revival and survival through its efforts in strengthening the Jewish, Israeli, and Zionist identities as individuals, as a society, and as a people.

Wishing you a Happy Tu B'Shvat from the Galilee!

---

Groups We Hosted this Past Month!          

           

(Each month we will feature another staff member from the Hannaton Educational and Spiritual Center.) 

Rabbi Yoav Ende, ordained by the Schechter Rabbinical Seminary in Jerusalem in 2008, is the director of the Hannaton Educational and Spiritual Center and is spearheading the revival at  Kibbutz Hannaton.  He and his wife, Shira, are the proud parents of three children, Tomer, Elah and Itai. Read more...

In This Newsletter

---

The ONLY mikveh in the State of Israel not under the auspices of the Orthodox rabbinate is located on Kibbutz Hannaton. 

Light renovations are being made at the mikveh, including demolishing some walls in order to expand the building for educational programming.

   

 The dream is to turn this building into a pluralistic Life Cycle Center for all Israelis and visiting Diaspora Jews. 

 

Much more work needs to be done and we are looking for your support.

NAMING OPPORTUNITIES AVAILABLE!! 
(Please, e-mail Shira Taylor Gura, Resource Development coordinator, for more information).

A number of articles have recently been published about Kibbutz Hannaton. 

* Ben Harris, of JTA, recently visited Hannaton and wrote in his blog about the revitalization of the kibbutz. 
* Rabbi Haviva Ner-David is writing a monthly column in the Jerusalem Post about her move to Kibbutz Hannaton. 
* NPR recently wrote an article about the revitilization of kibbutzim in Israel, including Hannaton. 
Tax deductible donations can be made to:
The Masorti Foundation for Conservative Judaism in Israel
         475 Riverside Drive, Suite 832 
New York, New York 10115
212-870-2216 
Please EARMARK your checks
for the Hannaton Educational Center!
OR,
for secure website donations
,
please, click here.
Designate "The Hannaton Educational Center" in the "kehilot designation" field.

The Educational and Spiritual Center at Hannaton
E-mail: echannaton@echannaton.org
+972-4-950-9605
D.N. Ha-movil
17960
Israel
(Website under construction)
---
---
---
Announcing ShefaJournal 5770:1 - "The Relationship Between Conservative Judaism and the Conservative Movement"
http://tiny.cc/sj5770
---
Rabbi Menachem Creditor
--
www.netivotshalom.org
--
www.shefanetwork.org
--
menachemcreditor.org
To join Rabbi Creditor's email list, send a blank email to
thetisch-subscribe@yahoogroups.com
.